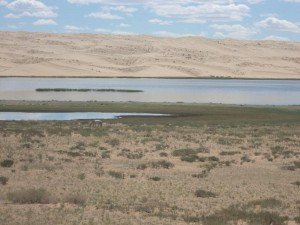 What a week?! It started with a radio interview on Monday and then a blog interview on Thursday AND a question and answer section on my publisher 's website on Thursday, too. I'll tell you a bit about each of the experience and you are welcome to read or listen to the interviews by clicking on the links.
1. Reading and Writing Blog: Scottish Writer, Speaker and Blogger Rosemary Gemmell interviewed me for her blog. I met her last year as she was a guest speaker at our writers' club. The questions included:
Tell us a little about how you came to Britain and how you became a writer. Was it difficult writing about your past in Mongolia? And about the sad loss of your son? 
2. Radio Gorgeous: The radio has been created for "bold, intelligent and vibrant women". Donna Freed, a native of New York, interviewed me for their Author of the Week show. I talked about many topics including my childhood in socialist Mongolia and distilling vodka from yogurt.
3. Saraband. My publisher's Authors Section now has a Q&A with me. The questions include:
The book's title is quite provocative. How do you think people will react to that title? What are some of the big differences between Mongolian culture and British culture? 
Some people who read and listened to the interviews wrote:
'I have just read and listened to the blogs and interview. Well done, the
interview was lovely and you were obviously at ease when you were doing
it.'
'They were really interesting and moving. I am looking forward to buying a copy of your book. It sounds fascinating.'
'… just listened to your interview, Uuganaa … it made me want to read your memoir even more,'
'Fascinating! You sounded really Scottish …'